January 21, 2022
Over the Christmas holidays, I had the incredible opportunity to travel to Quito, Ecuador and the Galapagos Islands for 11 days to learn about the natural history and biodiversity of these regions under the guidance of science teacher of the environment, Dr. Brian Hazlett. During the trip I was able to learn, see and experience so many amazing things, while having an amazing time doing it.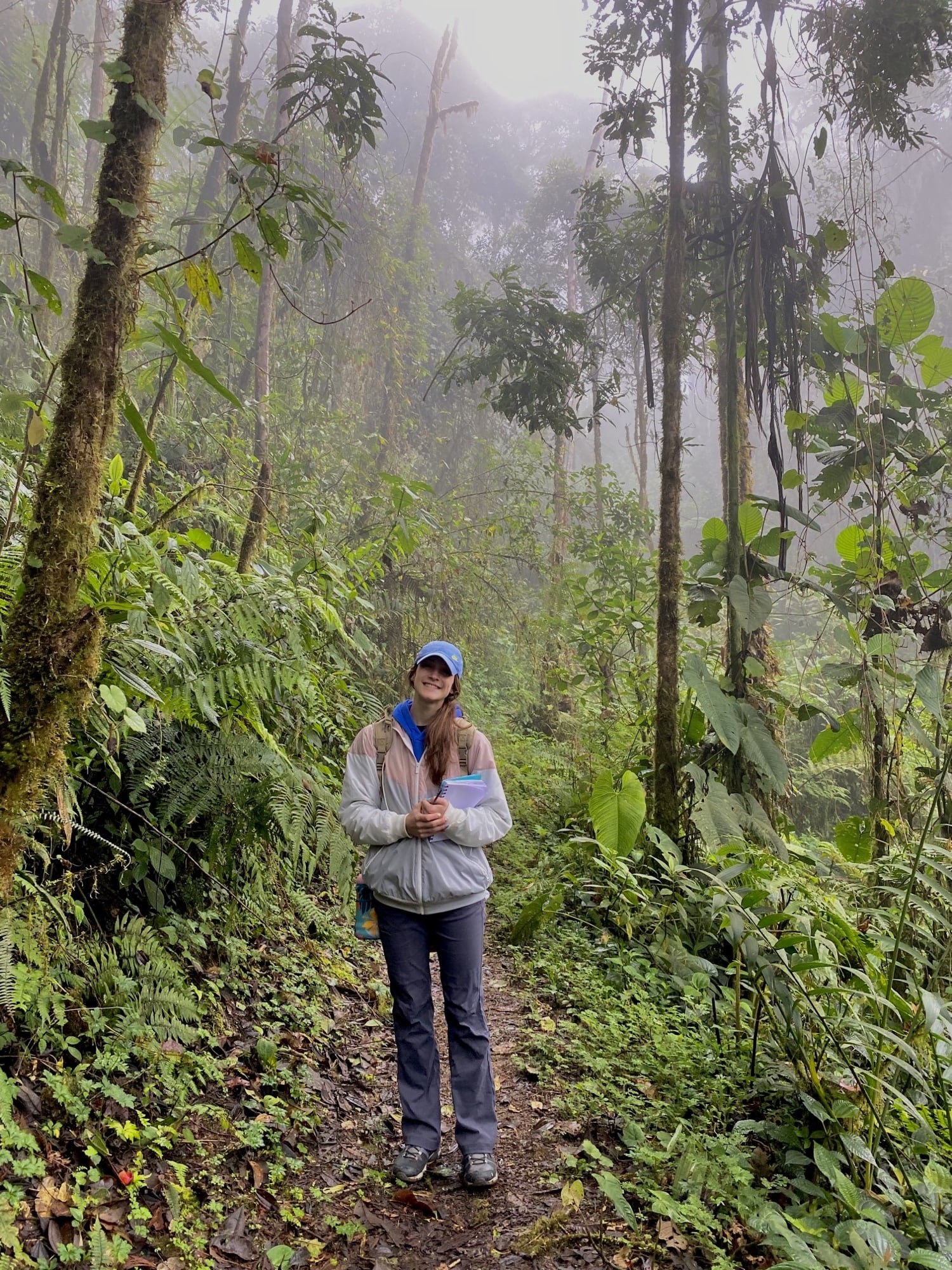 While in Quito, I learned about the city's history and culture while experiencing it firsthand through authentic meals, bartering with vendors at local markets, exploring the city and even more! One thing that really stood out to me was the simplicity of the lifestyle in Quito. The houses were very minimalistic and there were always several people walking, running or biking all over town. I enjoyed this simple way of life, and it was interesting to compare it to our way of life in the United States.
After a few days in Quito and spending the night in a cloud forest, we flew to the Galapagos Islands. The Galapagos Islands and Charles Darwin are just a few of those classic subjects I've learned about in science classes throughout my life. Being an environmental science and biology major, visiting the Galapagos Islands has always been a major goal for me. On the islands, we hiked trails, snorkeled, visited conservation centers, walked through lava tubes and more. The Galapagos Islands are home to multiple unique plant and animal species that can only be found on the islands. The Galapagos giant tortoise, Galapagos sea lion, marine iguanas and Galapagos penguins are just some of the endemic species that we have been able to observe in their natural habitats. Of course we also got to see the infamous Darwin's finches all over the islands. Having the opportunity to observe these animals was a very moving and exciting experience that I will never forget.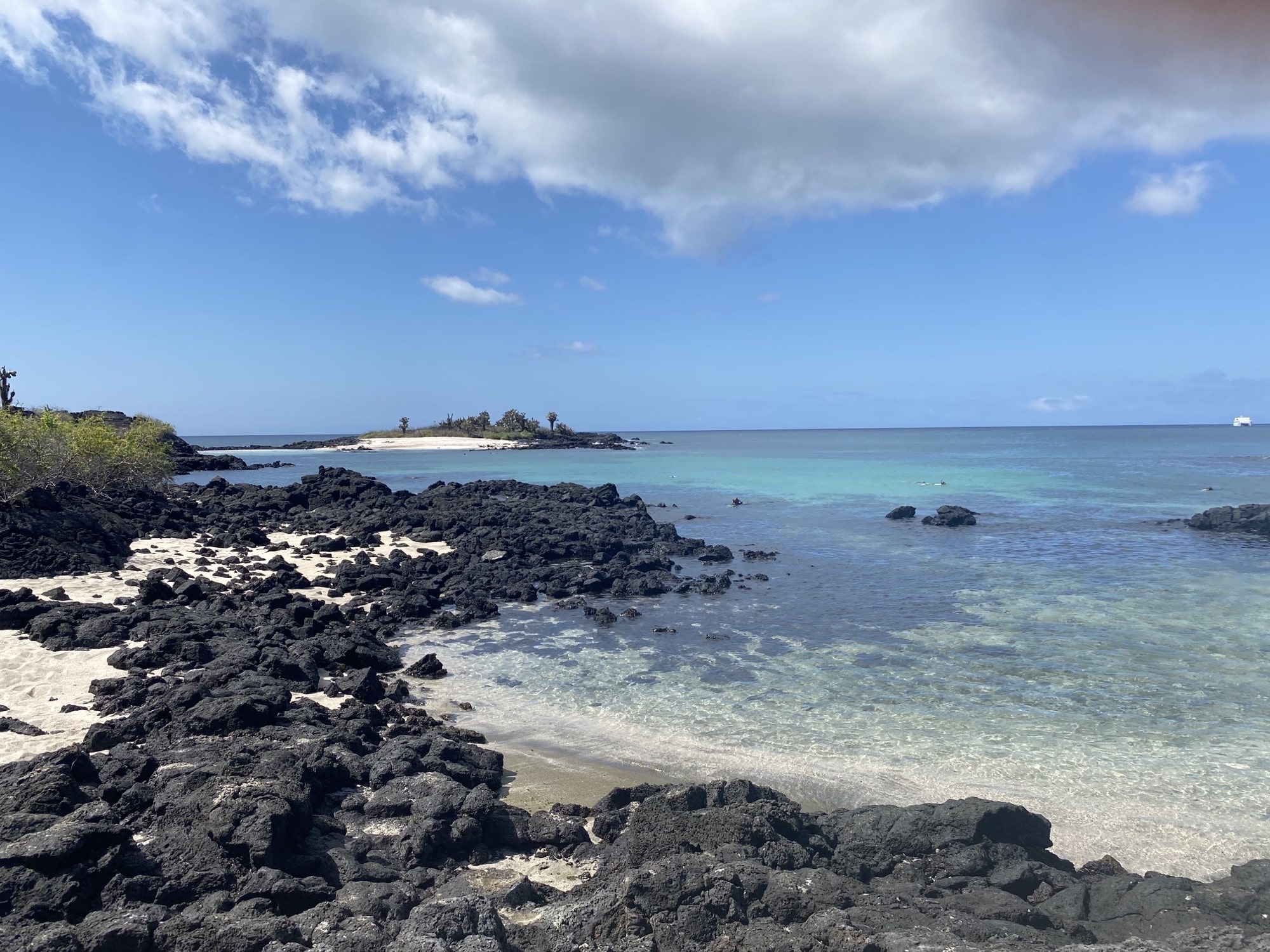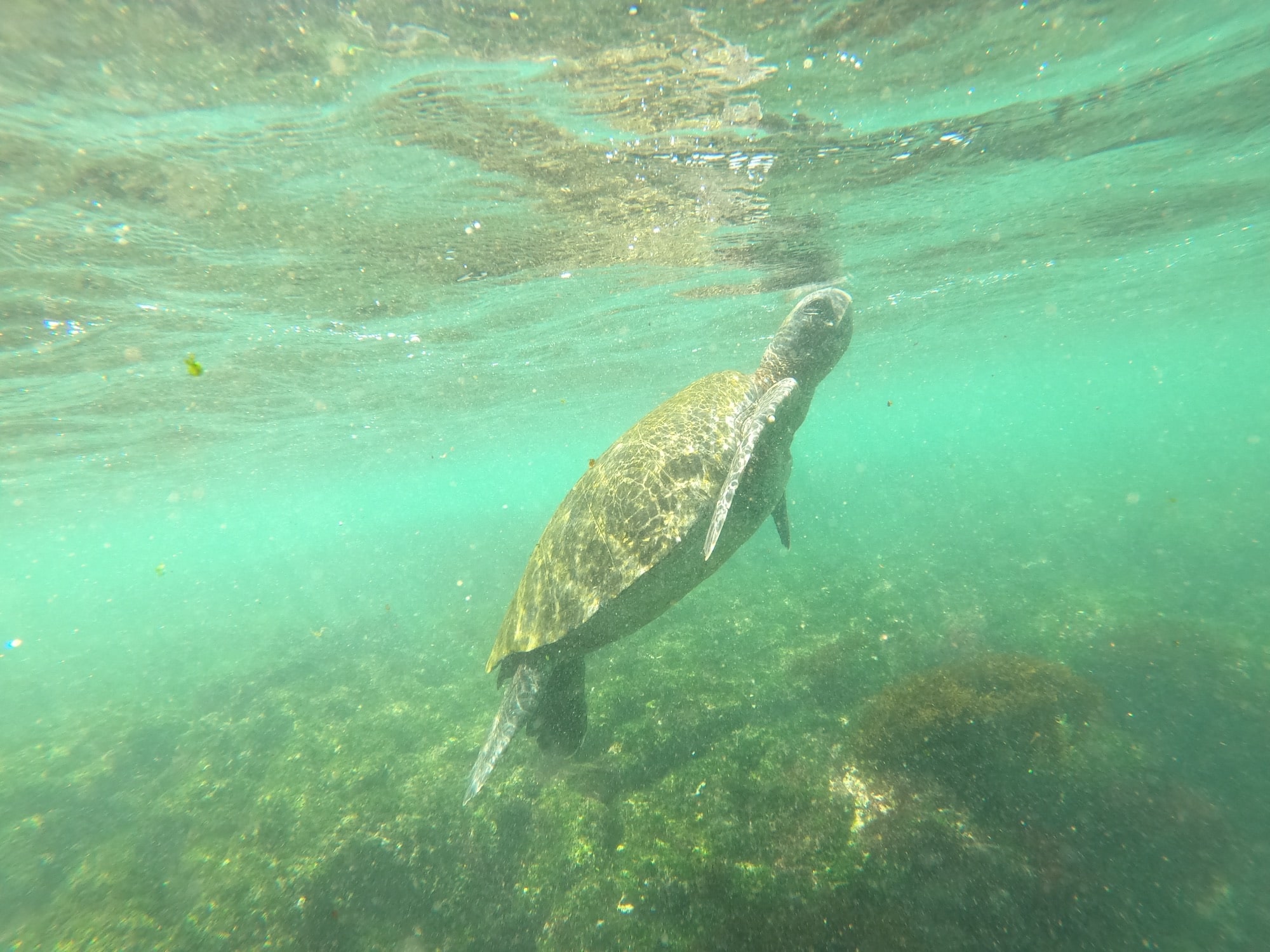 Due to human activity, many unique and endemic species of the Galapagos Islands are threatened or endangered. In the Islands, the emphasis is on conservation in order to preserve these species. Drinks were served in reusable glass bottles, straws were metal or biodegradable, and paper bags were used instead of plastic bags. It was great to see this happening on such a large scale and that steps are being taken to protect the islands.
Not only did I learn about the places we visited, but I learned a lot about myself on this trip. Quito is a Spanish-speaking city and many people spoke Spanish on the islands as well. I don't speak much Spanish, so during the trip there were a lot of connections that I couldn't make due to the language barrier. It made me realize that I would like to learn another language in order to communicate and connect with more people in my life.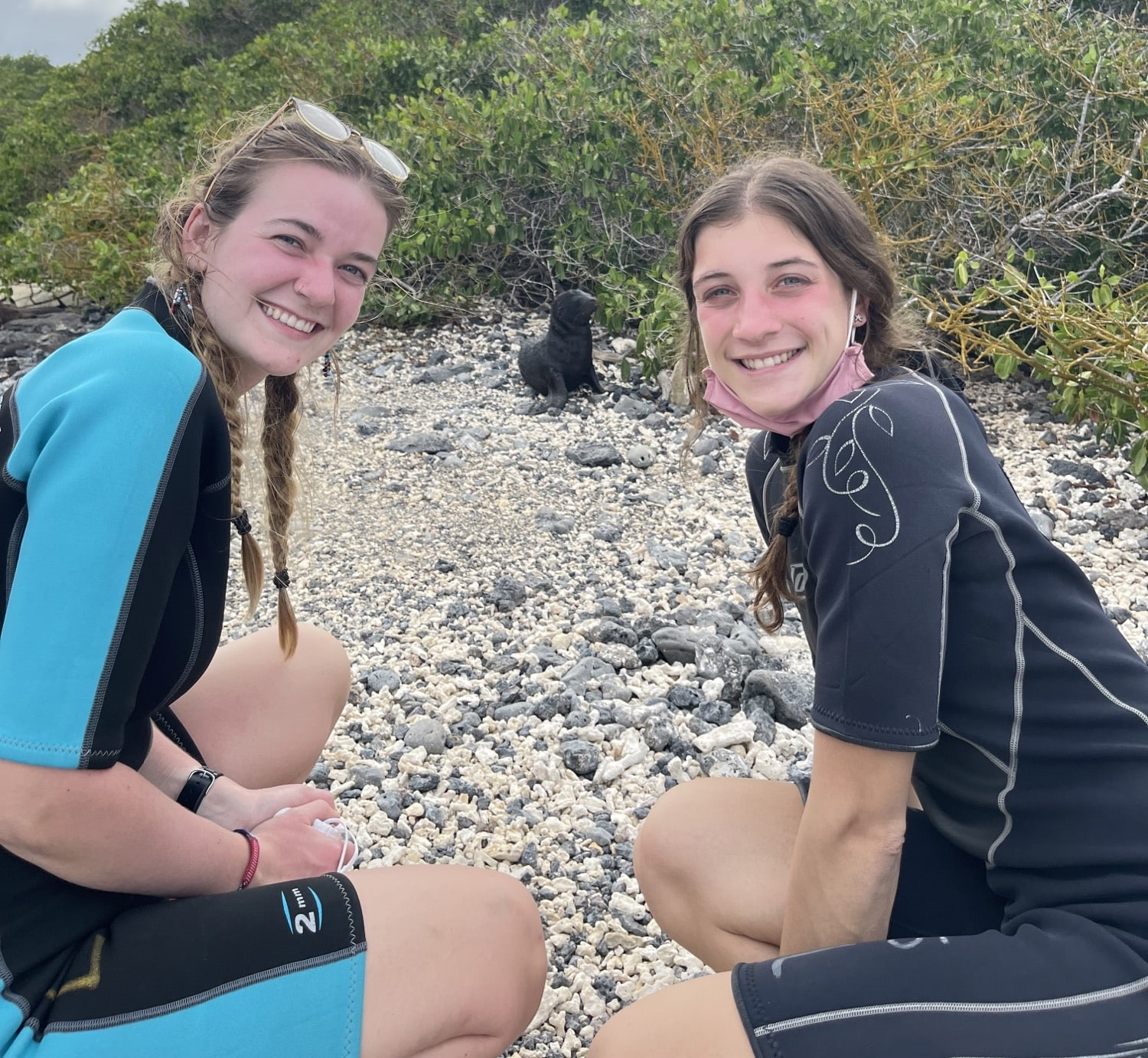 One of the most important things I took away from this experience is that there is so much more to life than what we know. This trip was extremely revealing for me. It gave me just a little taste of what there is to explore and learn, and it made me want to keep traveling, learning and having these amazing experiences. I was hesitant to take this trip at first, but it was truly a life-changing adventure as lasting friendships and memories were made. If you're considering doing one of these trips, I strongly encourage you to at least give it some thought and thought – I'm glad you did.