Global issues such as habitat loss, over-exploitation and climate change mean that more than 100 of the fascinating tree species that grow in Westonbirt, the National Arboretum, are threatened with extinction in the wild.
SoGlos spoke with plant conservation expert Dan Crowley to find out how the arboretum contributes to vital tree conservation efforts around the world – and how donations from Friends of Westonbirt Arboretum members support these projects. priceless.
---
About the Expert – Dan Crowley of Botanic Gardens Conservation International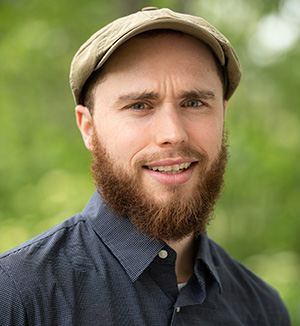 An expert in dendrology and plant conservation, Dan Crowley works for Botanic Gardens Conservation International – supporting Gloucestershire's world tree garden, Westonbirt Arboretum, to develop its role in global tree conservation as part of its work.
Dan works closely with Forestry England and the Friends of the Westonbirt Arboretum – a charity that funds the conservation, development and upkeep of the arboretum to protect its botanical specimens and help it thrive for generations coming.
Friends of Westonbirt Arboretum offers a host of benefits to its supporters – including free entry to the attraction for an entire year – through its annual membership program, which generates funds to support new and in progress at the arboretum.
For more information and to become a member, visit fowa.org.uk.
---
Can you tell us a bit more about your role at Westonbirt Arboretum?
I work for Botanic Gardens Conservation International (BGCI), which is the largest plant conservation network in the world, made up of 500 botanic gardens in over 100 countries. Our head office is at the Royal Botanic Gardens, Kew, and we have offices in other botanic gardens in global plant diversity hotspots.
My role is to manage a suite of Global Conservation Consortia – networks of specialists working on the conservation of highly threatened groups of plants – and is hosted by Westonbirt, in partnership with the Friends of Westonbirt Arboretum and Forestry England. In addition to working with colleagues around the world, I am working with colleagues at Westonbirt to further develop the Arboretum's role in global tree conservation.
---
Currently, what are the main threats to trees?
Last year, the BGCI published the State of the World's Trees report, which indicates that one in three tree species is threatened with extinction in the wild. Globally, the greatest threats include habitat loss due to agriculture and grazing, followed by overexploitation due to logging and harvesting. Climate change and extreme weather are other threats, and as the world's temperature and weather changes, many trees are at risk of losing areas of suitable habitat.
How does the Global Conservation Consortia help?
We have established consortia for some of the world's most endangered plant groups, including oaks, maples, magnolias and rhododendrons. Although these groups contain very familiar species, in some parts of the world they are on the verge of extinction.
Focusing on these regions, we work with local partners to meet the conservation needs of these species, to keep them in their natural habitats. Within the botanic garden community, we have the skills to ensure that no species goes extinct, and it is important that we share our knowledge and work together to achieve this.
---
What role does Westonbirt Arboretum play in global tree conservation efforts?
Here at Westonbirt, we are fortunate to have great expertise and facilities that can support tree conservation. We can share propagation experiences with the networks to help improve propagation successes among all who grow these species.
The cultivation of endangered species in collections like Westonbirt is an essential insurance policy for these species, and by caring for the endangered trees in the collection we are able to learn more about them, as well as put availability of equipment for research and, if necessary, for plants. reintroductions.
We are also working to develop our role in supporting conservation efforts in species' natural habitats, both nationally and internationally. While many of the endangered species we grow are exotic, a high proportion of our native trees are also threatened with extinction. We have over 30 endangered species, all belonging to the genus Sorbus, with several local to our region in the Wye Valley and Avon and Cheddar Gorges.
It is important that we work with other partners to conserve these species, as well as others further afield, including maples, which have always been an important group here at Westonbirt.
What specific project are you currently working on?
Excitingly, we have just completed work on the second edition of The little book of disappearing trees, which features some of the endangered species we grow here at Westonbirt. It details the fate of each species, as well as information on how they are kept.
The first edition of The little book was published by Forestry England in 2017, but we have decided to produce an update following the publication of the State of the World's Trees report. We have included 50 of the over 100 threatened trees we grow to give visitors a better overview of these species, as well as information about some of the work we are involved in alongside other botanic gardens.
---
Where is the book available?
The book is published by Forestry England and is available now from the Westonbirt Shop, priced £4.95 – with a 10% discount for Friends of Westonbirt Arboretum members.
Proceeds will go towards Westonbirt's '10 Year Vision' to be a world leader in trees, inspiring people through education, conservation and involvement.
---
Are there other ways to support conservation projects at Westonbirt Arboretum?
The Friends of the Westonbirt Arboretum offer annual membership for a donation of £40 per year, which supports conservation research at the arboretum. In return, members receive a host of benefits, including year-round access to the arboretum with up to four children, a 10% discount on purchases at the Westonbirt Shop and discounted admission in seven partner gardens.

In partnership with Friends of Westonbirt Arboretum | fowa.org.uk

By Annabel Lammas
© SoGlos
Tuesday, May 17, 2022