A growing number of Darling River landowners are installing fish shields on their water pumps in an effort to save native fish species.
Key points:
Since 2020, Western Local Land Services has provided fish protection grants to nine Darling River landowners
Screens come in a variety of designs, but all prevent fish in their early life stages from being sucked out of the river.
Further grants through the Murray-Darling Healthy Rivers program will soon be open, enabling the installation of fish screens in all river systems in western New South Wales
The screens were designed to ensure that fish species such as Murray cod and golden perch, as well as their eggs and larvae, are not sucked into irrigation infrastructure.
Organic almond grower Andrew Rix said he was attracted by a local Land Services grant that covered 25% of the fish screen costs.
His device sits above the water and features three rotating mesh cylinders that are sprayed with water, so anything stuck on the outside of the screen is thrown back into the river.
"The fish screen I chose offered the finest filtration, which is twice as fine as any filter I've done before, reducing all the algae and drip pipe clogging," Mr. Rix said.
The fish screen was designed to stop spinning if it got stuck, and Mr Rix said that about once a week he had to go down the catwalk to clear an obstacle, but the benefits outweighed the inconvenients.
Not just environmental benefits
While the river is high right now, there are times when it stops flowing.
But Mr Rix said his fish screen was floating and would likely continue to operate when the river level dropped.
"Because we are in the upper part we normally have about 1.5 meters of water at pool level and the forecast is that in the future they may have to lower that half a meter, so in case of peak demand, leaving us with a meter," he said. .
"Old foot valves would have vortexed and sucked in air. These new ones, because they're on a larger surface area and they float, I'm told they'll only need about 30 to 40 centimeters of water to operate."
Duxton Vineyards installed two fish guards on the pumps at its 300-acre Avoca vineyard, upriver from Pomona.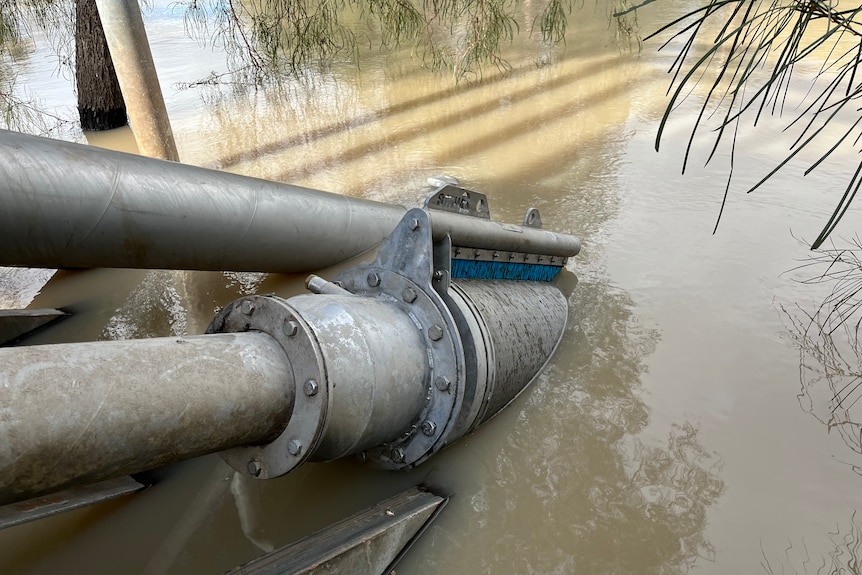 "It actually works through the suction of water, which spins an internal propeller that spins the screen in a cylindrical fashion," said the company's environmental manager, Dylan Klingbiel.
"And it has a brush on the inside and outside surfaces, the brush loosens and removes any material that builds up, keeping things like fish or sticks and leaves in the river system."
Mr Klingbiel said that compared to a standard irrigation screen, it had a very small sphere of influence in the river system.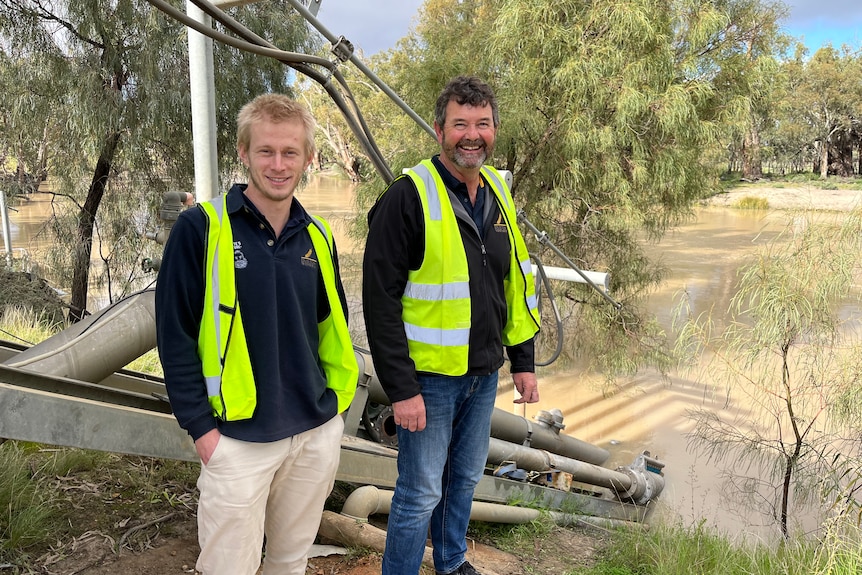 Duxton Vineyards managing director Wayne Ellis said the company plans to install more fish screens at the other pumping stations it operates on the Darling River.
"We believe that in a full season, you'll get a return on investment just from inside the business, as opposed to what it does to the environment," he said.
Due to high water levels in the Darling this season, four of the foot valves at one of the vineyards were crushed by debris in February, knocking out the irrigation system.
Mr Ellis said the engineering of the fish screens removes the risk of not being able to irrigate while benefiting the river.
Job , updated