The Milwaukee Public Museum (MPM) is pleased to announce the hiring of three curators who will expand MPM's research capabilities: Christopher D. Tyrrell, Ph.D, Aaron R. Atencio, Ph.D, and Nicolas J. Dowdy , Ph.D, effective immediately. In their roles, Tyrrell, Atencio and Dowdy will be instrumental in furthering the integration of science and research in line with MPM's vision, mission and core values.
"As a research-based educational institution charged with preserving and protecting more than four million artifacts and specimens from Wisconsin and around the world, having a team of the best researchers in the country is imperative" , said MPM President and CEO Dr. Ellen Censky. "We are delighted to welcome these Drs. Tyrell, Atencio and Dowdy, who bring past experiences and education that will amplify and enrich MPM's mission.
ABOUT THE COMMISSIONERS
Christopher D. Tyrrell, Ph.D.
Research Curator, Botany
Hometown: Hales Corners

Tyrell is not entirely new to MPM, having worked at MPM from 2014 to 2021. He returns to the Museum from a position with the Wisconsin Department of Natural Resources as MPM's Research Curator for Botany. In this role, Tyrell will be responsible for the discovery and description of new plant species. He will also oversee the day-to-day operation of the museum's collection of 200,000 dried and preserved plant specimens and lead the effort to digitize the collections – expanding access to and understanding of our planet's natural diversity.
"The science of my research at MPM is to discover, describe and protect plant species before they are lost forever," Tyrrell said. "This work informs our decisions about the use and preservation of plants that humans need for food, care and nourishment. I like to remind people that we don't need to 'save the planet', we are actually trying to save our species from extinction."
Aaron R. Atencio, Ph.D.
Director of Cultural Collections, History and Anthropology
Hometown: Tulsa, Oklahoma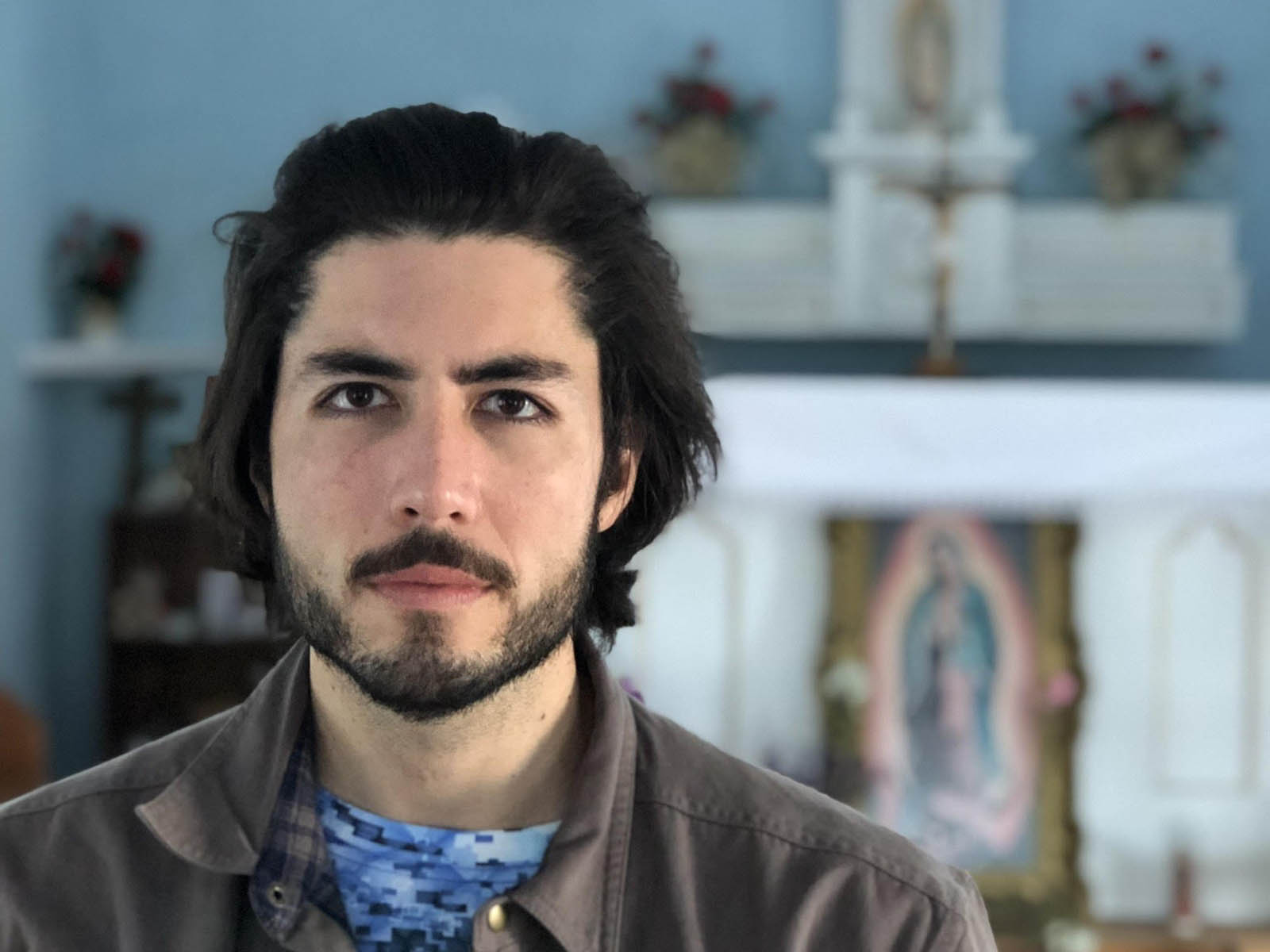 Atencio's research at MPM will focus on the universal human agency of storytelling. By exploring photographic archives and cultural specimens from the Museum's collections, Atencio will examine the dynamics of visual communication and storytelling to explore the richness and complexity of the human condition. In this way, Atencio will help explore the meaning associated with the artifacts.
"My work focuses on researching visual systems – art, votive materials, rituals and ceremonies – created by different cultures," Atencio said. "Culture makes us human, and most, if not all, of culture is based on stories. If you can tell a good story, you can communicate ideas. We are all connected in a cultural network, so stories that MPM tells are those that reflect our interdependence.
Nicolas J. Dowdy, Ph.D.
Head of Zoology and Director of Collections Computing
Hometown: Phoenix, Arizona

Prior to accepting his current position as Head of Zoology and Director of Collections Informatics, Dowdy conducted postdoctoral research at MPM as a National Science Foundation Fellow. In his current role, Dowdy will oversee the maintenance, enhancement and digitization of zoology collections and oversee collections and research-related efforts to strengthen the Museum's digital infrastructure – developing and supporting new digital tools. Dowdy will also lead cutting-edge research that seeks to represent what Wisconsin and Milwaukee are today – a global center for research and innovation that generates and shares new knowledge about our beautiful and wondrous planet.
"We have equipment at MPM that even the largest and most well-known museums in the world don't have," Dowdy said. "It is a privilege to care for these specimens and collections. This kind of access also makes the research we can do here at MPM very unique."
The new curators have already begun their work at the Milwaukee Public Museum. They continue to conduct academic research and produce scientific publications, obtain external grants to support research, participate in the leadership of local, national and international professional societies, oversee collections and ensure that best standards of care are used. This is an exciting next step for the museum and the continued expansion of scientific research.